|| ROPE SPIRIT XII. || 20.06.2020 || 17:00
Hell Events in cooperation with Edna the first lady of the Czech shibari scene, providing twelfth Rope Spirit. A night of Japanese bondage.
Take a look a the last event through lenses of our photographers.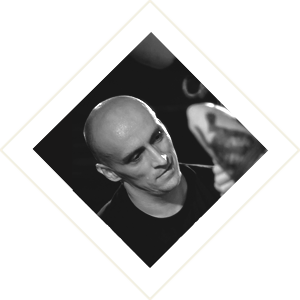 Borg & Cat.rhin
Radek Borg is an active member of czech shibari scene for long years and we could see him perform many times already, but he surprises audience with his creativity and intensity of tying every time. He and his model Cat.rhin are working on a performance that offers a balanced mix between technique and enjoyment.
Performances of Rope Spirit X.
Tickets
You can buy tickets for the 12th Rope Spirit in person at studio Hell.cz or online at Hellevents.cz
Rules
During the Rope Spirit event, we have a strict no-photo policy. Photographs taken by our acreditet photographers are publicised just days after the event. After the last show has concluded, we open up the floor for your tying. Please, respect the privacy of others and do not interfere, or disturb otherwise other visitors. Thank You.
Workshops
Fell in love with japanese bondage and now you are interested in learning more? The event organisers of Rope Spirit are also bringing youu shibari workshops, for both beginners and intermidiate riggers.
For more information, please contact us at Edna@hell.cz