|| ROPE SPIRIT X. ||
The implementation team of the Hell studio is in cooperation with Edna the first lady of the Czech shibari scene, providing tenth Rope Spirit. A night of Japanese bondage.
Performers
On the tenth Rope Spirit performed:
The first unveiled pair of performes is Andre Ropes and Chiara Fenice. Andrea and Chiara are play partners since about 3 years. Chiara Fenice starts with and out of curiosity to approach the Shibari 6 years ago, then discovering a real passion.  Andrea Ropes is an Italian rigger based in Bologna with more than a decade of experience in Japanese bondage. Fluid, eclectic and eccentric are adjectives that can fully describe him during his shows.  Initially self-taught, he later studied with great japanse masters, current President of the BDSM Bologna Project, he remains very active in the international scene as a performer and educator.
Tifereth's introduction to rope bondage came in 2011 in the form of a surprisingly enjoyable futomomo tsuri. Since then she's drawn on her dual background in high-performance athletics and figurative arts to push herself physically and aesthetically on both ends of the rope. Known for her dynamic style of sadism, performative rope and creative approach to harness construction, she loves conveying her passion through engaging hands-on methods of instruction.
Don't miss Edna's show at next Rope Spirit that takes place on 14th June. Edna is very well known for using minimalistic rope to create intense ties that challenges her partners body and mind and for this performance she prepared something that Rope Spirit audience haven't seen yet.
Misungui is a performer, model, domina & sex educator. She discovered shibari 7 years ago, as a model, but she quickly started to switch and now enjoy to tie all kind of bodies. She wants to celebrate diversity and proove that anyone can be beautiful and brave in ropes. Michel Rebelle has discovered and practices kinbaku with Misungui more than two yearhs, allowing them to develop a close complicity. Shibari has become a real passion for Michel who felt addict to this kind of bondage and submission.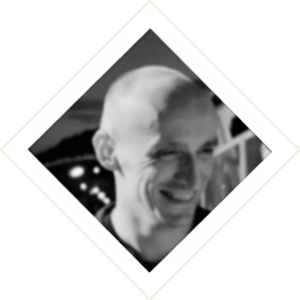 Radek Borg was with our team at the very start of Rope Spirit and audience could have seen his performances several times already. Borg and his partner Claire will bring their tying based on mutual love, respect and trust to the stage of next Rope Spirit,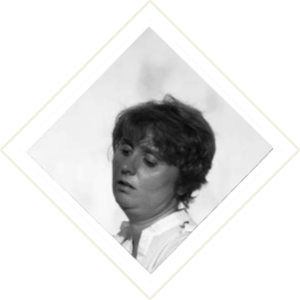 Living legends Vlada and Falco are very extraordinary couple. Rope Spirit audience could see them in past and if you are among the people who have seen them, you already know you just cannot miss their next performance.
Performances of Rope Spirit IX.
Rules
During the Rope Spirit event, we have a strict no-photo policy. Photographs taken by our acreditet photographers are publicised just days after the event. After the last show has concluded, we open up the floor for your tying. Please, respect the privacy of others and do not interfere, or disturb otherwise other visitors. Thank You.
Workshops
Fell in love with japanese bondage and now you are interested in learning more? The event organisers of Rope Spirit are also bringing youu shibari workshops, for both beginners and intermidiate riggers.
For more information, please contact us at Edna@hell.cz