|| ROPE SPIRIT XIII. || 23.01.2021 || 18:00
Hell Events in cooperation with Edna the first lady of the Czech shibari scene, providing thirteenth Rope Spirit. A night of Japanese bondage.
Take a look a the last event through lenses of our photographers.
Performers from Rope Spirit XII.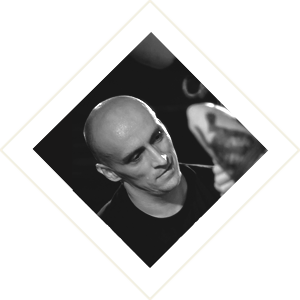 Borg & Cat.rhin
Radek Borg is an active member of czech shibari scene for long years and we could see him perform many times already, but he surprises audience with his creativity and intensity of tying every time. He and his model Cat.rhin are working on a performance that offers a balanced mix between technique and enjoyment.
Edna & Nela
When you say Edna, a lot of shibari lovers see the strict minimalism. If you watch closely you can see a certain ease in the way she ties, but every touch and gesture has a deep meaning. Tying is about dialogue, sharing the power of moment, about intense experience and love to her, but also about torment, pain, the thin line between pleasure and suffering. The visitors of Rope Spirit will see how she and Nela balance together on this thin line. Come to see their performance to witness shibari at it's purest form.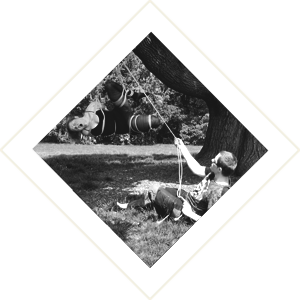 Markýz Bláža & Luna
They are pretty active at Brno's shibari scene and we are very happy to welcome them at Rope Spirit. It's gonna be their premiere infront of bigger audience, but Markýz Bláža gained a lot of experience during past three years and visitors of RS can be looking forward to a breathtaking show. His way of tying offers a delicate balance between technique and intimacy. Be there when they enter the stage!
Ami & Severin
A lady tying a man at Rope Spirit? YES!
Ami browses european shibari scene with rope in her hand or at her body for about eight years. Devoted Severin will lend her his body and soul for this evening. Every shibari date is a story with many questions for her, insight into the moment. Maybe you will find an opportunity to ask and see inspiration during this short performance.
Alis & Ad
The next couple coming to perform at RS stage from Brno will be Alis and Ad. They live together inside the ropes and outside them, so they can go a bit further during the performance. The audience can become a part of their hidden pleasure to enjoy the depth of the moment, the emotions, the pain and lust, but above all the very true love. Come to see the rope magic that happens behind the closed door.
Performances of Rope Spirit X.
Tickets
We will inform you about ticket sales on our social networks.
Rules
During the Rope Spirit event, we have a strict no-photo policy. Photographs taken by our acreditet photographers are publicised just days after the event. After the last show has concluded, we open up the floor for your tying. Please, respect the privacy of others and do not interfere, or disturb otherwise other visitors. Thank You.
Workshops
Fell in love with japanese bondage and now you are interested in learning more? The event organisers of Rope Spirit are also bringing youu shibari workshops, for both beginners and intermidiate riggers.
For more information, please contact us at Edna@hell.cz